Shell House, designed by Chief Designer Alchemy Mohamed Fares and located in Seashell North Coast, was shortlisted for the Beach House Award at the International Design and Architecture Awards for 2022, hosted by design et al.
The coastal residence embodies the spirit of summer through interiors that blend into its surroundings, both in terms of space and time. In an exploration of color, Fares combined interesting opposites in vivid combinations that set a soft tone to the design. "It's a bright and bold approach that defines the home as 'fun and comfortable'," Fares told SceneHome.
When you walk in there is no doubt that you are on vacation in the Sahel. A certainty compounded by the materials used throughout Shell House. By superimposing different natural materials and textures, the building acquires an impression of depth that immerses you in its atmosphere. "The colorful geometry contrasts with the natural wood grain panel arch," adds Fares. "Overall, the space is harmonious, organic and anchored in the present.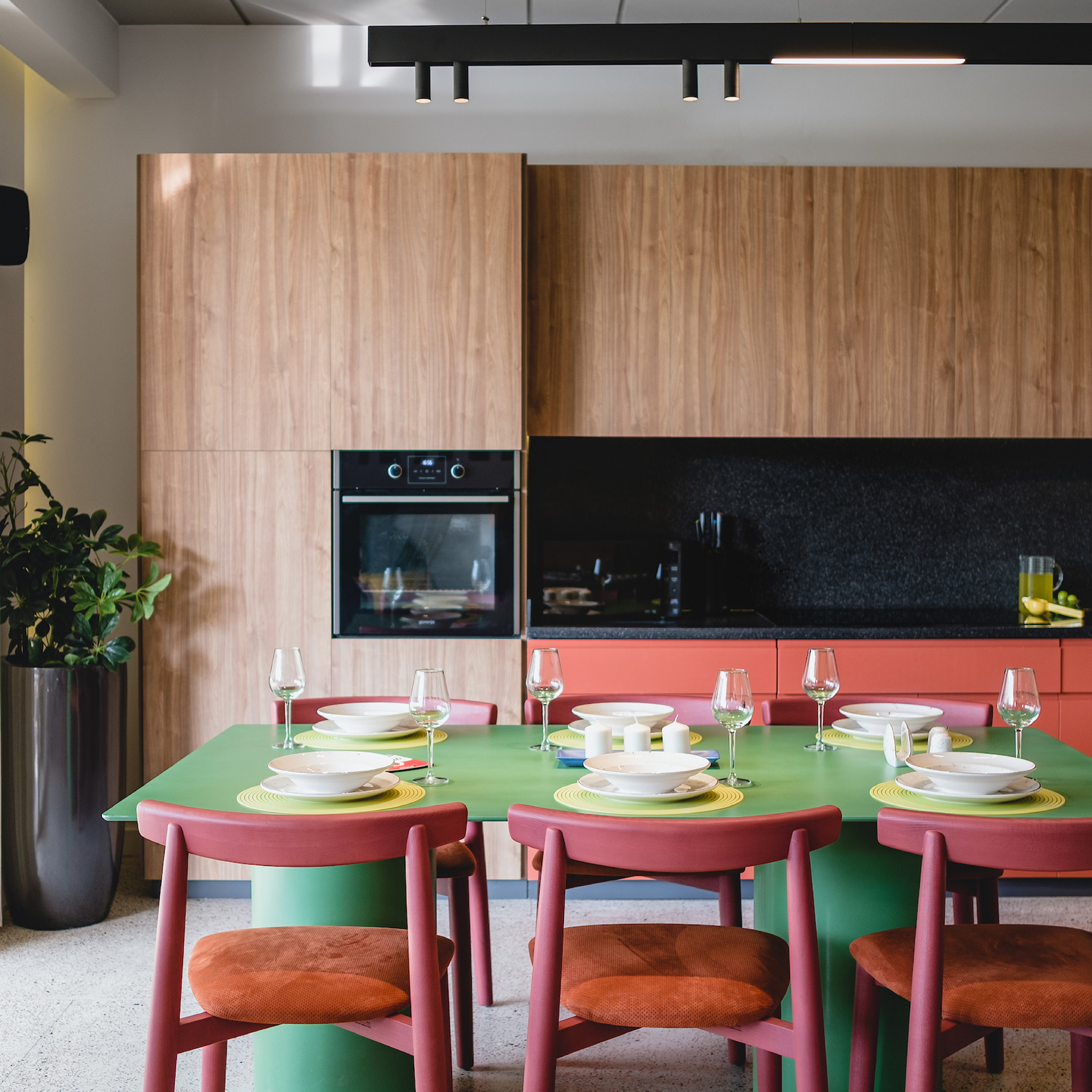 But it's not just about looking like you're in the Sahel. You also have to feel it. Fares incorporates the passing of the day into its design; the natural lighting is deliberately spaced to shift the atmosphere of Shell House according to the time of day. The lighting changes dynamically throughout the day and intensifies the warmth of the interior at sunset. "The visuals aren't compromised," says Fares. "On the contrary, they have facets that reveal themselves over time."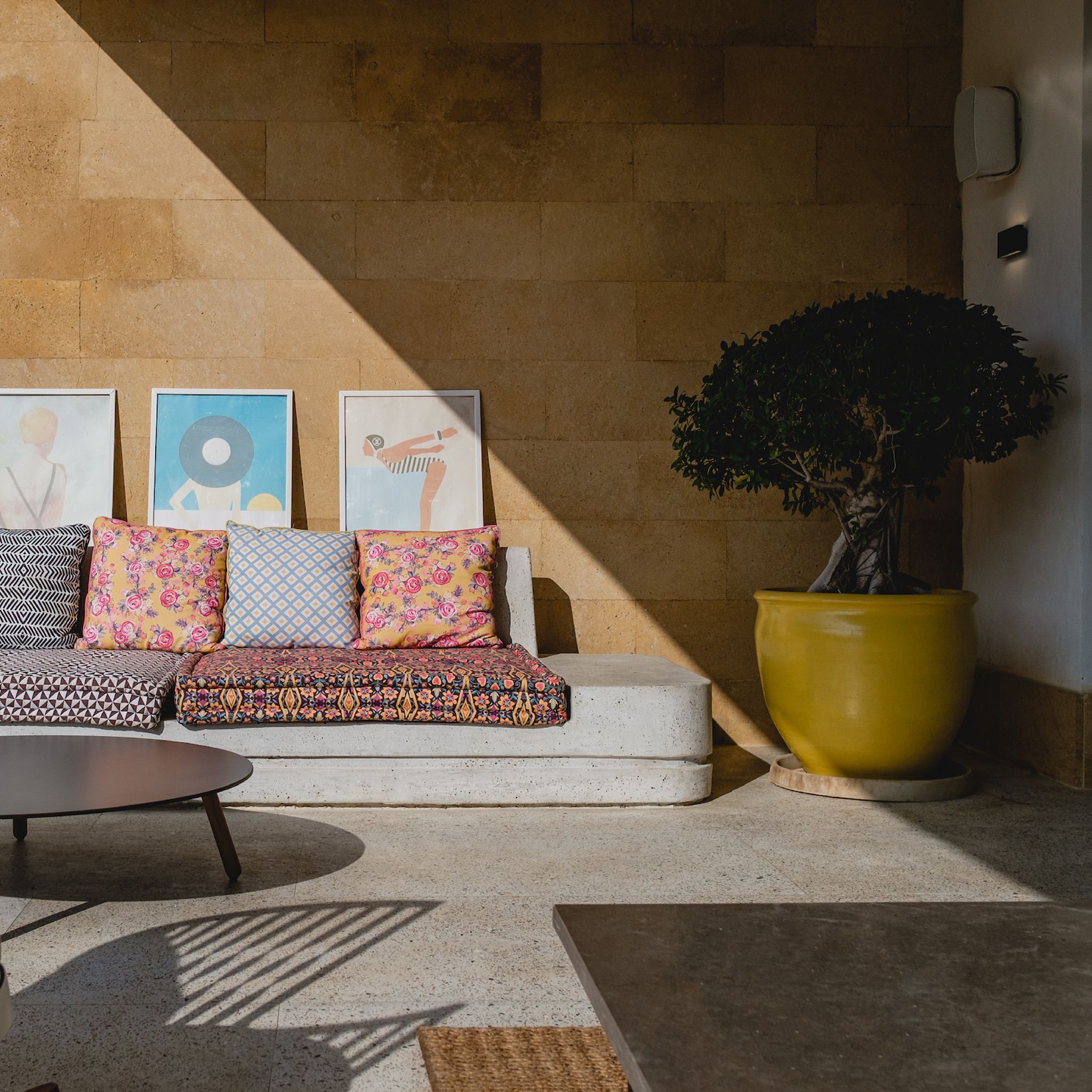 Fares crowns the atmosphere of Shell House through its furnishings, adding elements that inspire feelings of generosity and pleasure. "The outdoor space orbits the signature plunge pool, in the form of a dinner plate, with a submerged bench for bathers to stay connected with the rest of the house and its guests," says Fares.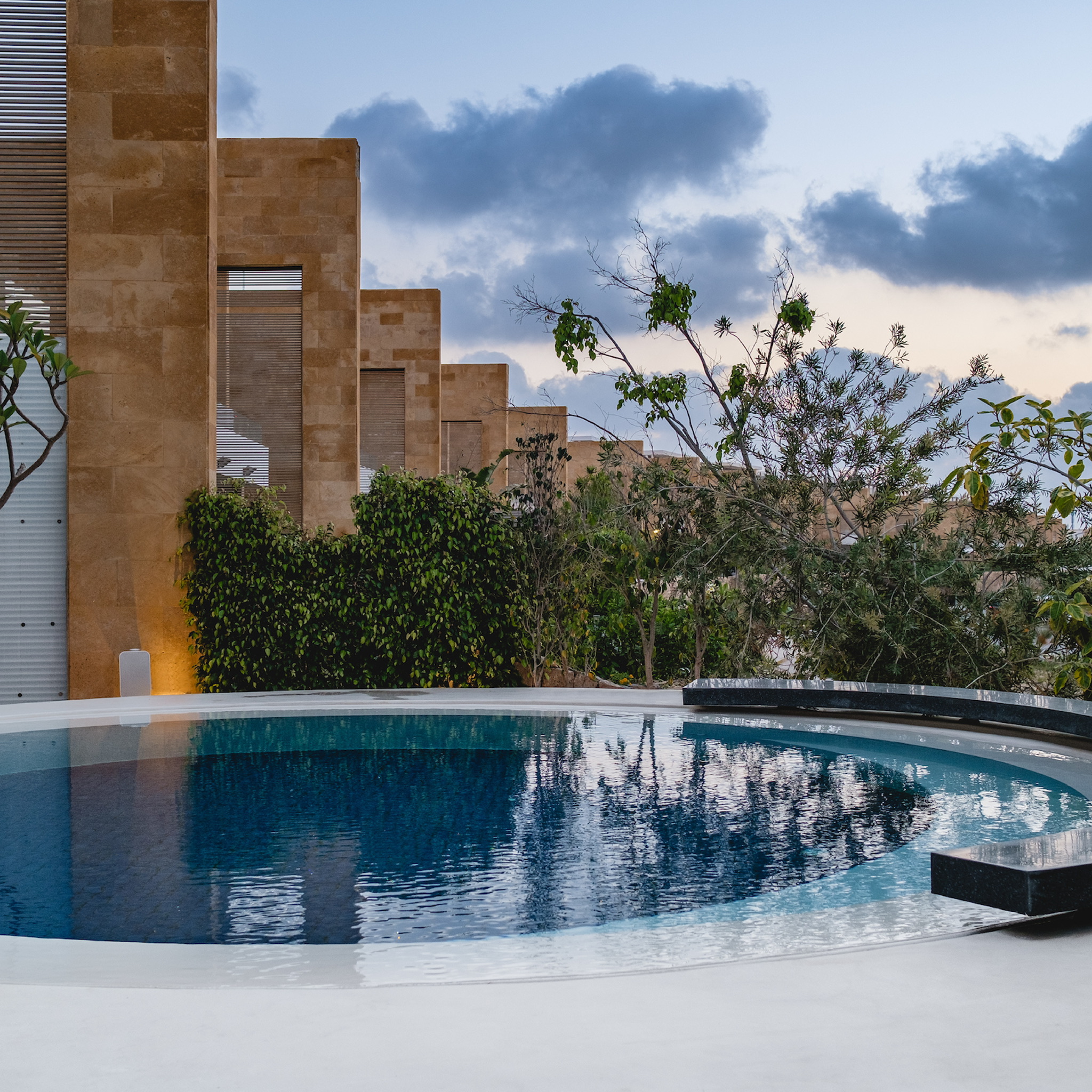 Along with an inviting dining table, open kitchen, and outdoor bar, the designer characterized the holistic habitat with a playful sense by adding tropical flora and fauna to the ceiling and shaping the pool after a plate.