An "exemplary" work of public architecture won the highest honor at the 2021 Northern Territory Architecture Awards, announced on June 25.
George Brown Darwin Botanic Gardens Visitor and Event Center by Hully Liveris Design Company was hailed by the jury as a building that "embodies the notion of Genius Loci embracing its spirit of place both in the botanical gardens and in the broader context of Darwin ".
The building received the Tracy Memorial Award as well as the Reverend John Fynn Award for Public Architecture.
"The George Darwin Botanic Gardens Visitor and Event Center is a heritage building serving as a benchmark for future public buildings in the Northern Territory and in particular Darwin, and is one of the most worthy recipients of the Tracy Memorial Award," said the jury.
The winners of the nominated prizes and awards will move on to the National Architecture Awards in November.
Tracy Memorial Award
George Brown Darwin Botanic Gardens Visitor and Event Center – Design company Hully Liveris
Public architecture
The Reverend John Fynn Award
George Brown Darwin Botanic Gardens Visitor and Event Center – Design company Hully Liveris
Price
Alice Springs Courthouse Renovation – Susan Dugdale and associates
Educational architecture
Recommendation
Renovation of the library of the senior college Casuarina – Ashford Group and Schapel Interiors
Commercial architecture
The Peter Dermoudy Prize
Manunda Square – Sissons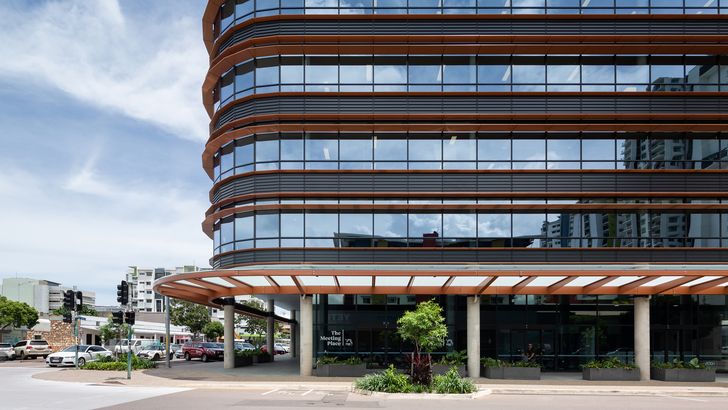 Colorbond Award for Steel Architecture
Malabar apartments – In4D
Chapter price
Student price
Isabelle Wynveld
President's Award
Ken suter