Architecture by Koning Eizenberg, recipient of the 2019 Australian Institute of Architects Gold Medal, won four awards in three categories at the Institute's International Chapter Architecture Awards.
The firm won a Residential Architecture Award – Multiple Units for Arroyo Affordable Housing and a Heritage Architecture Award for MuseumLab, and both of these projects received awards for sustainable architecture.
Jury President Wei Jien said, "With its simplicity and compelling readability, Arroyo not only promotes a great living environment for a community that needs it most, but also sets the bar higher. high in the conversation about architectural excellence in affordable projects. "
From MuseumLab, Wei Jien said, "This children's museum, offering cutting-edge experiences in art and technology, is both beautiful and avant-garde and has propelled a disused and forgotten heritage building into the heart of the community. It also shows how a heritage structure, built at a time when construction did not take thermal performance or energy consumption into account, can reinvent itself into a contemporary and sustainable building.
The International Chapter Council also awarded the William J. Mitchell Prize to the director of the Australian Tapestry Workshop, Antonia Syme, in recognition of her efforts to promote and organize the Tapestry Design Prize for Architects. The WJM Prize recognizes the work of individuals who have contributed to Australian architecture on the international stage.
The Institute announced the International Chapter Awards on a live broadcast on July 17. Winners will compete for the Jørn Utzon Award for International Architecture at the National Architecture Awards to be announced in November.
Public architecture
Recommendation
Parliament of Samoa – Maota Fono (Samoa) – Guida Moseley Brown Architects
Educational architecture
Recommendation
Eco Kindi (Vietnam) – LAVA (Visionary Architecture Laboratory) with Module K
Commercial architecture
Price
Aman Kyoto (Japan) – Kerry Hill Architects
Commendations
The Tiing (Indonesia) – Nic Brunsdon
Funan (Singapore) – Bagot wood
The Apurva Kempinski Bali (Indonesia) – Denton Corker Marshall Jakarta / Duta Cermat Mandiri
Interior architecture
Commendations
Aman Kyoto (Japan) – Kerry Hill Architects
The Work Project – Asia Square (Singapore) – Hassell
Residential Architecture – Houses (Modifications and additions)
Price
Terraced house near Demachiyanagi (Japan) – Luc Workshop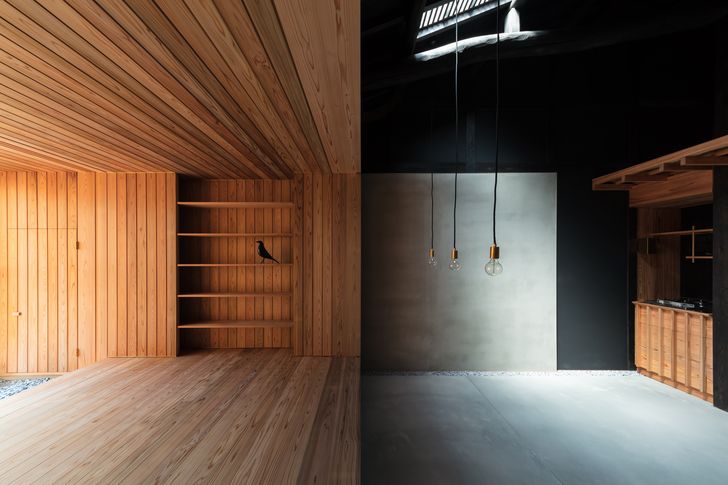 Residential architecture – Multiple units
Price
Affordable housing in Arroyo (United States) – Architecture by Koning Eizenberg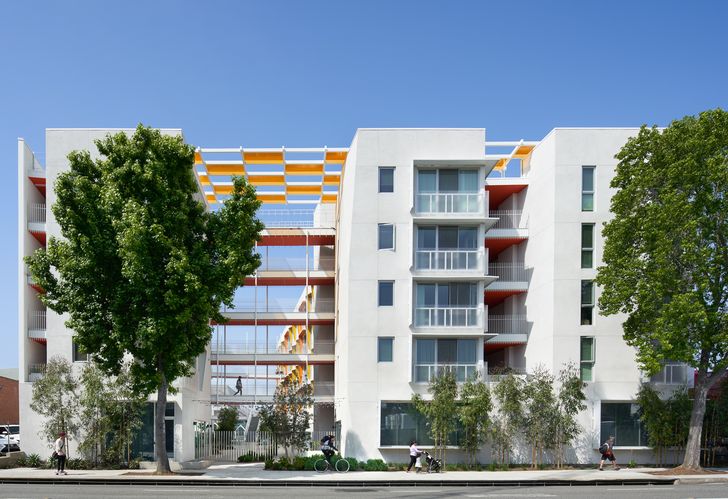 Heritage architecture
Price
MuseumLab (United States) – Architecture by Koning Eizenberg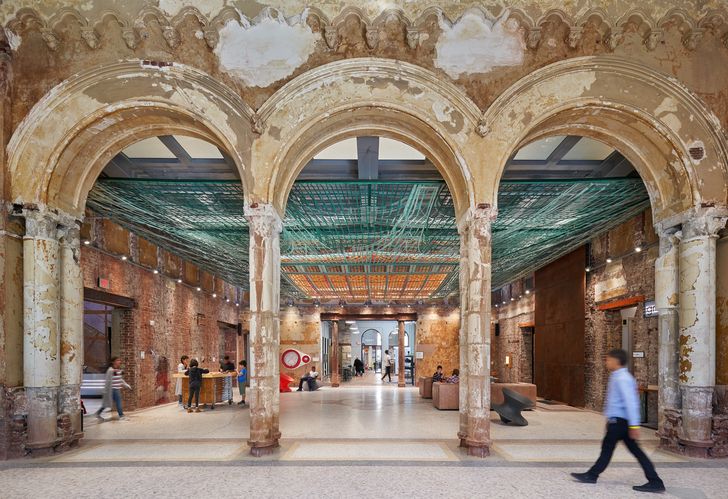 Sustainable architecture
Awards
MuseumLab (United States) – Architecture by Koning Eizenberg
Affordable housing in Arroyo (United States) – Architecture by Koning Eizenberg
Recommendation
Miura Fold House (New Zealand) – James Stockwell Architect
The William J. Mitchell Award (WJM)
Antonia Syme AM, Director of the Australian Tapestry Workshop